Eckstein Medical Research Building - Room 92B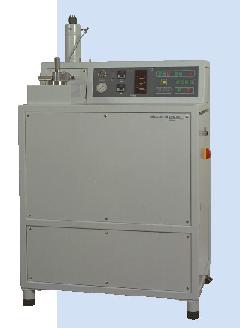 Note: The CMRF is unable to locate a maintenance/service provider for this system. If you know of one please contact the CMRF.
Instrument Specifications
Highest quality freezing of tissue samples in thickness ranges of up to 0.2 mm without requiring freeze protective additives.
Array of specimen carriers available,i.e. for suspensions (capillary tubes),tissue extracted by fine needle biopsy and carriers for monolayer cell cultures.
In-situ real time measurement of temperature and pressure.
Fast 90 second process cycle allows expeditious application.
Automatic, microprocessor controlled operation for routine work.
Compact, sturdy unit with soundproof and vibration-free housing.
Simple and safe operation due to quick-locking action of specimen holder and clearly arranged operational controls.
Processing datas are recorded on digital display, such as the actual temperature, time and pressure,thus allowing the user to exactly evaluate current operational status (sample quality control).
Officially approved materials and high pressure components, as well as twice controlled sample holders with quick-lock action ensure highest level of safety for user.
Simple maintenance with removable cover plates and rack system for control units.
Extensive accessory program.
Large number of publications documenting high performance of HPM 010.
For samples intended for subsequent freeze drying and SEM or TEM investigations.