About Our Society
The Iowa Microscopy Society is a non-profit affiliate of the Microscopy Society of America (MSA). The goals of this organization are to bring together people interested in microscopy, and to foster the exchange of ideas and information. To support its mission, the IMS hosts an annual symposium of speakers covering a variety of microscopy-related topics.
Mark your calendars: The 2019 Iowa Microscopy Society Fall Meeting will be held on Wednesday October 2, in room 1117 MERF.
The speakers this year will include:
Antentor Othrell (AJ) Hinton. Ph.D.,

Postdoctoral Fellow in the lab of E. Dale Abel, Internal Medicine

Bernd Fritzsch, Ph.D.

Professor of Biology and Otolaryngology, director of the Center on Aging and the Aging Mind and Brain Initiative

Donna Hammond, Ph.D.,

Professor of Pharmacology and Anesthesia, CCOM Vice Chair for Research

Guillermo Romano Ibarra

MSTP student, M4G, David Stoltz lab

Dipali Sashital, Ph.D.

ISU, Associate Professor, Carver Department of Biochemistry, Biophysics and Molecular Biology

Sam Stephens, Ph.D.

Assistant Professor, Internal Medicine
There will also be morning refreshments, and a noon pizza lunch in the MERF atrium. The meeting room, 1117 MERF, is adjacent to the atrium.
Featured again this year will be two IMS Symposium traditions:
The Iowa Art in Science Competition:
The goal of The Iowa Art in Science Contest is to recognize the combination of outstanding scientific discovery and artistic appeal inherent to microscopy research. Corporate supporters of the IMS Symposium have generously donated prizes to be awarded to contest winners.
Images from any mode of microscopy can be used, and any form of colorization, manipulation and compositing is completely acceptable. Be creative, go nuts!
Microscopy Equipment and Supplies Displays:
On October 2, microscope and related-supplies vendors will be displaying equipment and information in the MERF Atrium. Displays will be open from 9AM through 3PM. Please take some time to meet with the vendors, see their products and thank them for their generous support of the IMS Symposium. Pizza will be served over the lunch hour!
A big Thank You to our corporate sponsors!!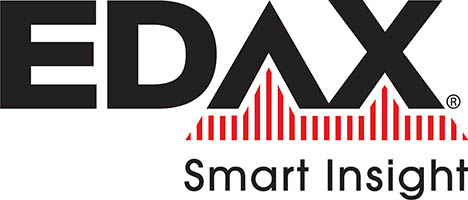 Warm Regards,
Tom Moninger, IMS President
thomas-moninger@uiowa.edu
319-335-8142
MSA Special Offer for Professionals, Staff, and Students
Microscopy professionals and students are encouraged to enroll as a member of the Society for as little as $20.00 for students and $60.00 for others. By doing so, they will immediately have access to all of the following services, and more:
• A personal subscription to MSA's official journal, Microscopy and Microanalysis, and MSA's
    popular bi-monthly magazine, Microscopy Today.
• Reduced registration for PMCx60 Pre-meeting Congress for Students at Annual Meeting
• Reduced registration for pre-meeting congresses and short courses at Annual Meeting
• Student Bursary Program for the Annual Meeting
• MSA Undergraduate Student Research Scholarships
• MSA Student Council leadership opportunities
• MSA Presidential Student Award supports attendance at Annual Meeting
• MSA student programming for the Annual Meeting
• Access to extensive educational materials and activities
Please feel free to call 1-703-234-4115 or visit www.microscopy.org/students if you have any questions you might have about the meeting or the Society in general.
The Iowa Microscopy Society is a Local Affiliated society of the Microscopy Society of America.
Please help support the Microscopy Society of America by joining.